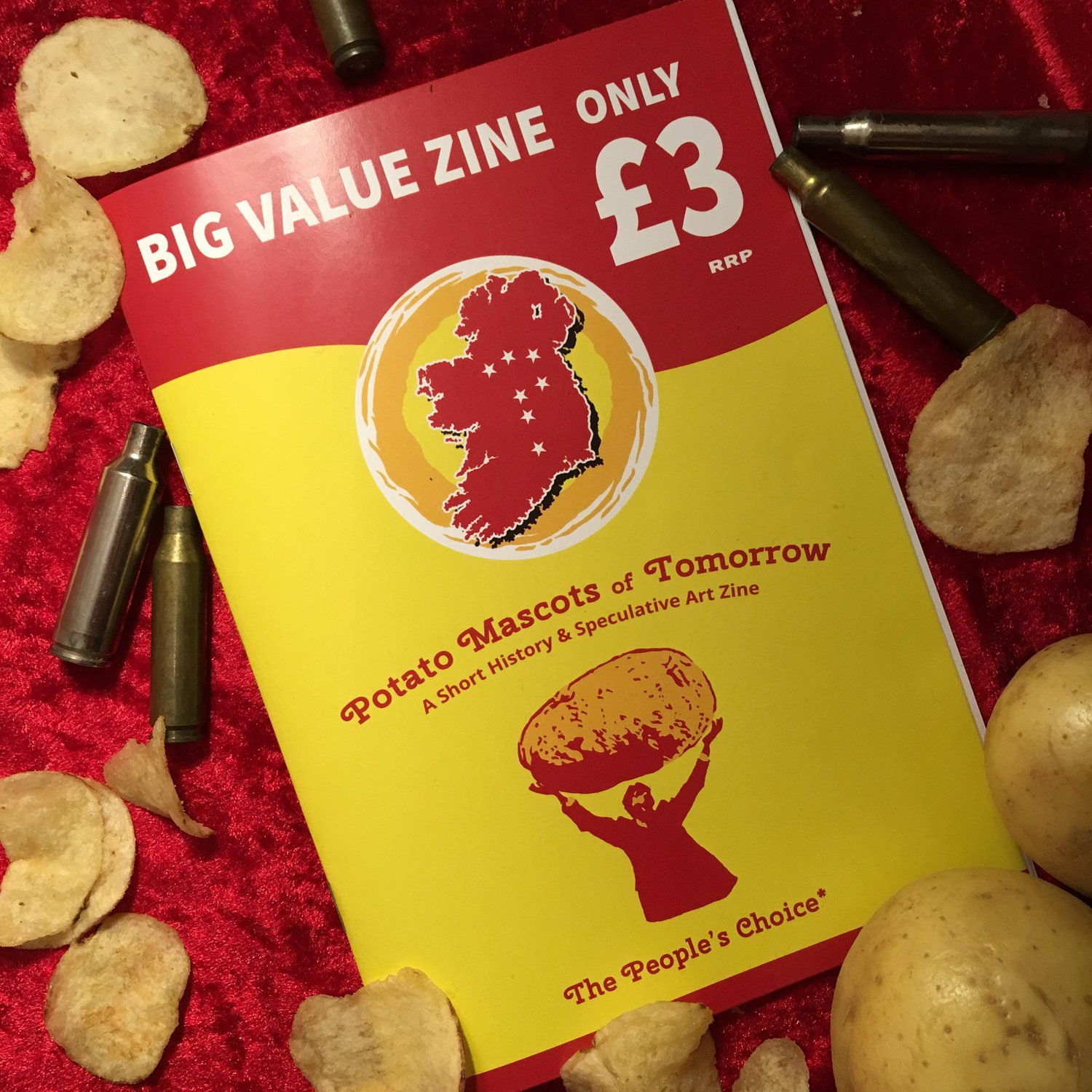 Potato Mascots of Tomorrow
Potato Mascots of Tomorrow is a short history and speculative art zine about Ireland and Ireland's favourite crisp and snack mascots, Mr. Tayto and Mr. Tayto.
This 24 page full-colour illustrated book asks the big question on the lips of a nation: in this post-recession, post-Brexit, post-post-Troubles world of ours - with Irish reunification seemingly more likely than ever - what will happen to those beloved potato men? So alike, and yet, so very different?